Capital Tax Planning
With significant cross-over for clients with commercial and land-related interests, we are able to offer an integrated approach to capital tax planning and trust issues.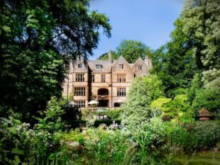 Although the place of many conventional trusts has been affected by the Finance Act 2006, trusts nevertheless can continue to play an important role in family asset planning.
The Firm has developed significant expertise in maximising the benefits of agricultural and business property reliefs in farming, commercial and development circumstances where the impact of capital taxation, if not addressed, can be severe.