Renewable Energy
Since the late 1990's, the Firm has represented clients in a range of renewable energy issues relating principally to wind and hydro energy.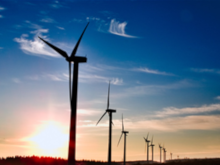 In many cases this has been advising land owning clients on long term lease arrangements with developers, and increasingly in the form of joint venture arrangements.
In addition we have represented agricultural tenants, river boards, communities and neighbours of proposed schemes where negotiation or legal challenge has been required to protect their interests.