Land Development
We offer strategic pre-disposal planning, negotiations of both purchase and sales of land, remediation, utility provision, and other coordination of development opportunities.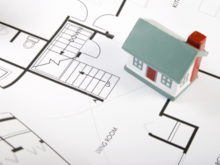 With three offices throughout the Moray Firth region, the Firm has been ideally placed to assist in a significant number of commercial and residential developments in the North – arguably more involved that any other firm in the region.
With involvement comes an invaluable knowledge of the development market, an ever-increasing awareness of how to streamline complex projects more effectively, and grounded experience in advising on how to make projects more ecologically and economically sustainable.