Litigation
The Firm is involved in a broad range of litigation matters involving the Court of Session, Sheriff Courts, the Scottish Land Court and Tribunals.
The Firm has also been involved in a number of major planning inquires. The wide range of work carried out within the litigation department includes small claims actions, debt recovery, employment, family and child related disputes, divorce, personal injury, interdict actions and Judicial Review as well as general, commercial, agricultural and crofting disputes.
General Litigation
The Firm has close connections with the Faculty of Advocates, academics and other professionals who provide expert services to support the department when required.
The firm can help with any types of court/tribunal proceedings. In the litigation department although we promote dispute resolution by means other than court action, court proceedings are used as required.
There is a wide range of areas of advice the firm can offer: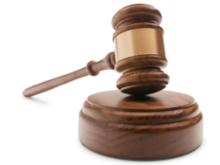 Debt recovery
Personal injury claims and defences
Negligence claims including professional and medical negligence
Business disputes
Land disputes
Boundary disputes
The firm has 4 qualified Mediators who can all offer dispute resolution.
The firm has close contacts with the Faculty of Advocates where cases require this.